Eyepro -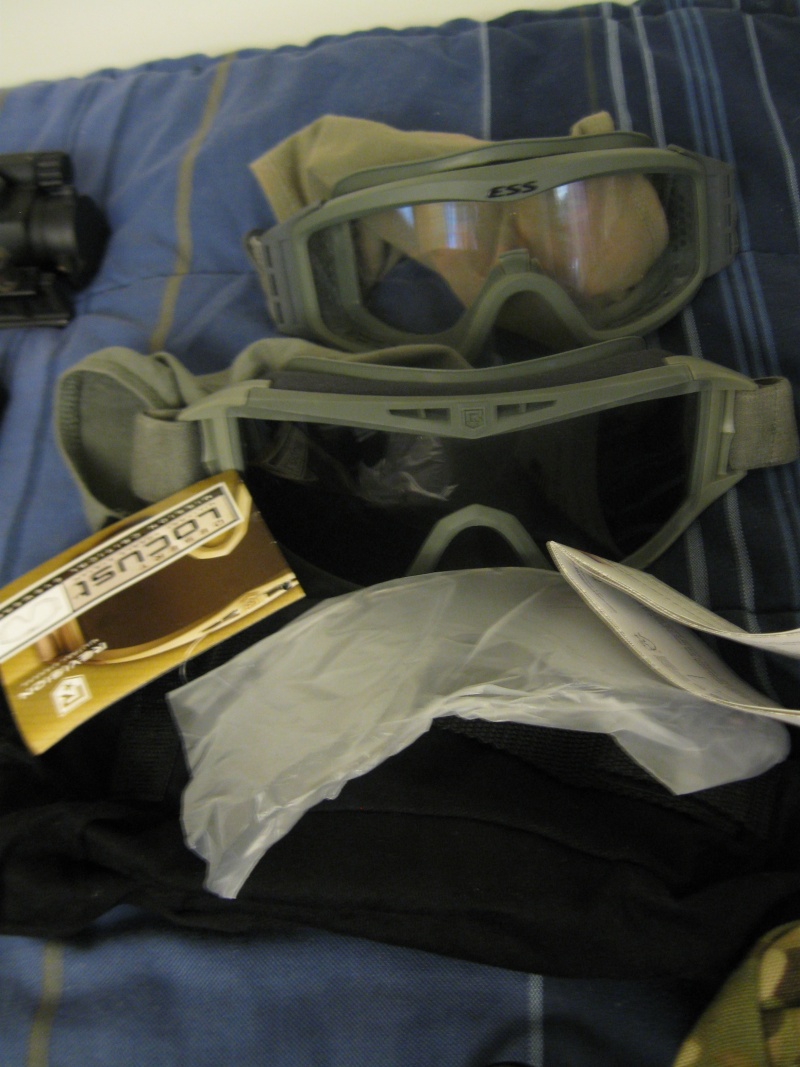 Used ESS Profile goggles - $10 Comes with soft cover and clear lens. Foliage Green color. Goggles are fairly worn, have a tendency to fog in very humid conditions. but they are very slim goggles and work great with an Ironface.
Brand new, never used Revision Deseret Locust goggles - $30 Comes with outer case, soft case, clear lens, and tinted lens. Foliage Green Color. Still has Tag on it. Work great with the Iron Face.
Gear -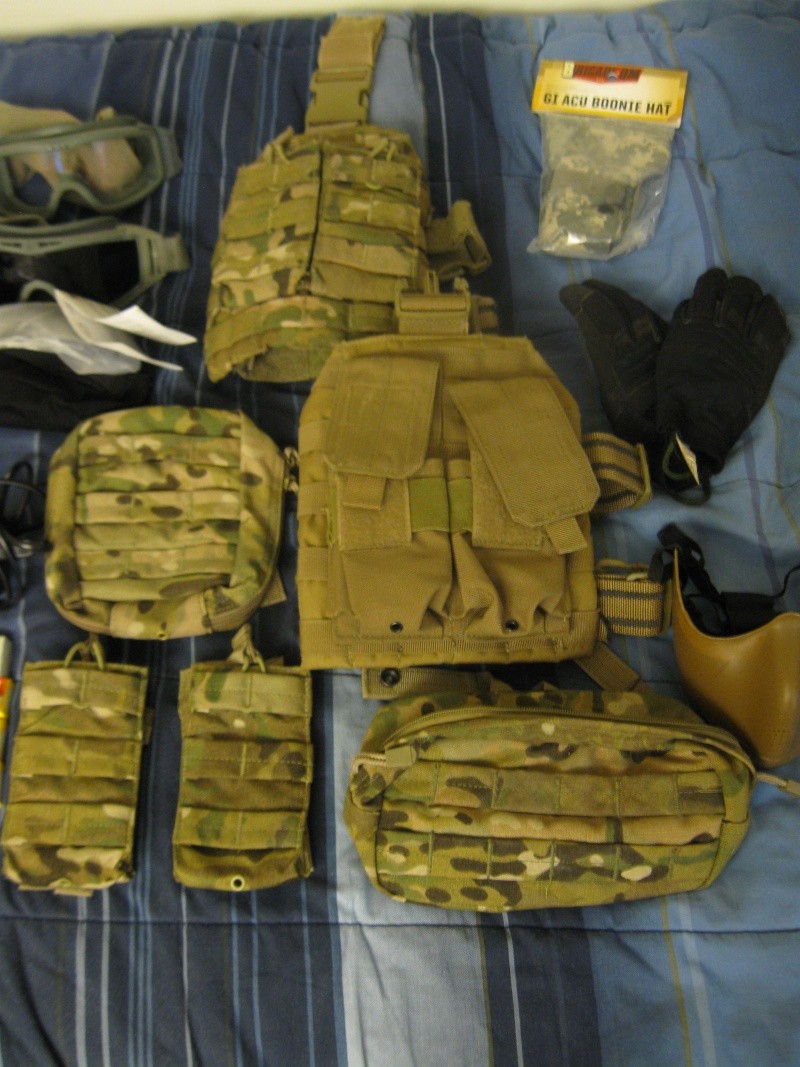 Condor Dropleg (Multicam) with double shingle mag pouch (Multicam) $15
Condor Dropleg (Tan) with Velcro top double M4 mag pouch (Tan) $10 Missing the clip that allows it to connect to your belt. If you buy the multicam one of if you have a condor dropleg already this is a great buy for a great price.
Black shooting gloves - I would say probably a small. Maybe a medium. Either way, too small for me. $3
ACU assault pack - Ive had this for awhile now. Decent little pack. Looks a bit pink cus of its age, but other than that there is nothing wrong with it at all. $5
ACU Boonie size large (still in packaging) - $5
Last edited by Twitch on 20.08.11 21:49; edited 92 times in total