I will be selling this vest for some gear funds. asking price $30. This vest has been barely used, there are still creases in it from when it was in the original packaging!!!
Back: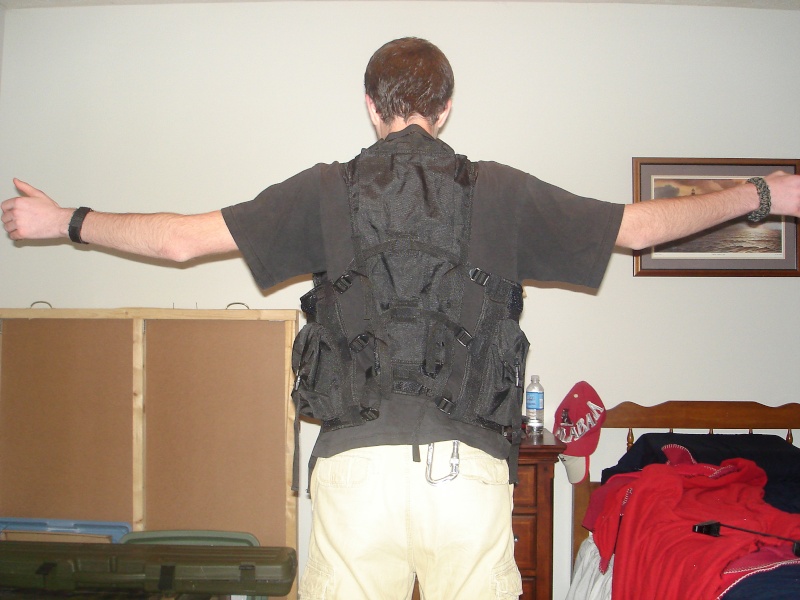 LARGE enough to hold a 2 L hydration system.
Front: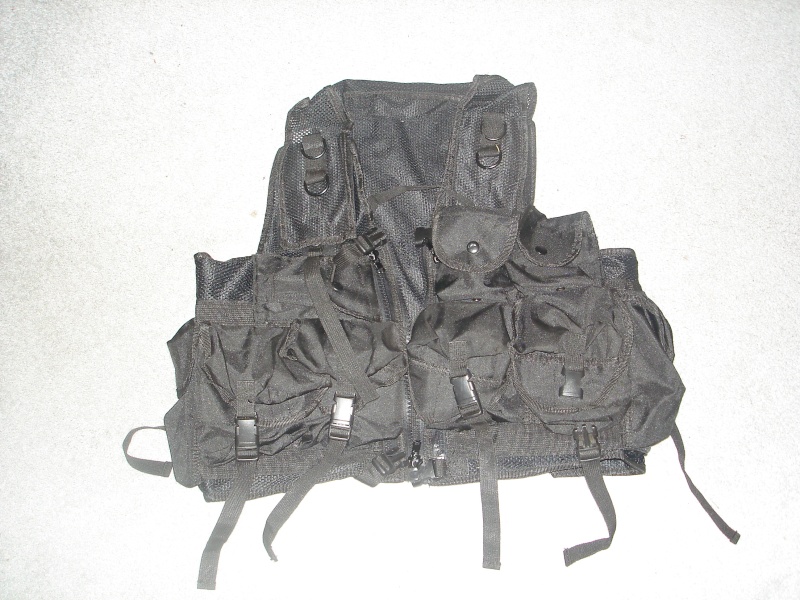 Total of 11 front pockets. 6 magazine pockets, 2 radio or gear pouches on left side, and a knife pouch on the right. At the middle zipper there are two large pockets that go in behind the front most ones. These can be used to carry a map or w/e. One of these pockets even contains a small concealed holster.