G&G CQB-R

_________________
"Victory is reserved for those who are willing to pay it's price." - Sun Tzu

_________________
"Victory is reserved for those who are willing to pay it's price." - Sun Tzu
Admin




Posts

: 2646


Join date

: 2008-12-31


Age

: 32


Location

: Buford, GA

NIB? Used? Fielded? How many rounds? Ever opened up?
come on got to give us more information than price and model.
_________________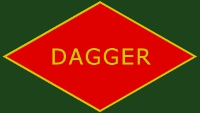 Boom that just happened.
It was used in a private game one time and has been shot off the porch about 10 mags worth.It has the original box and comes with the 450 hicap mag. Looks new no scratched up or abused. Very nice gun and very acurrate.

_________________
"Victory is reserved for those who are willing to pay it's price." - Sun Tzu

_________________
"Victory is reserved for those who are willing to pay it's price." - Sun Tzu