Description : The scope is a 3x-9x variable magnification scope with a 32mm objective lense, utilizing the MilDot crosshairs as well as a lasersight and the option to light up the crosshairs in blue.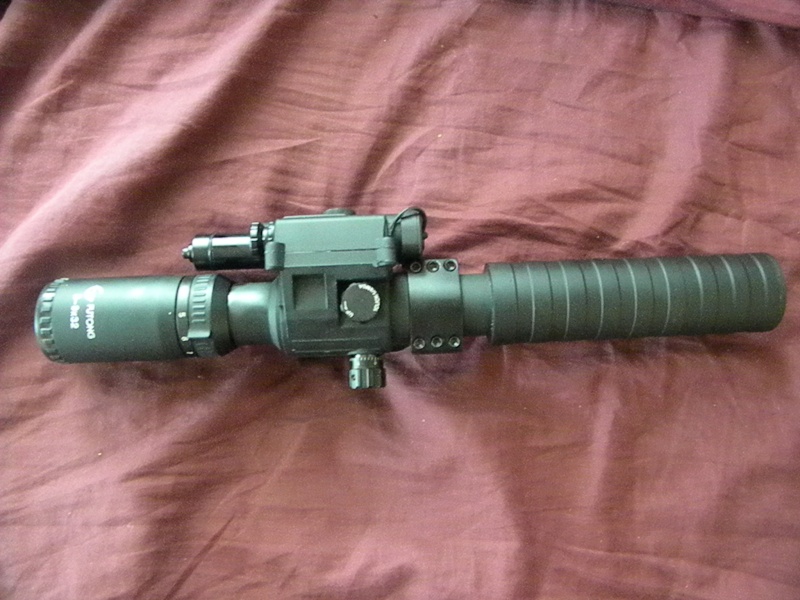 External Quality: The scope is metal and very solid, with a thin rubber coating all around. It is hefty and feels very rugged. The scope came with a 30mm Cantilever scope mount, which holds it very firmly and sets it off of the RIS enough to fit over any flipup sights you may have attached.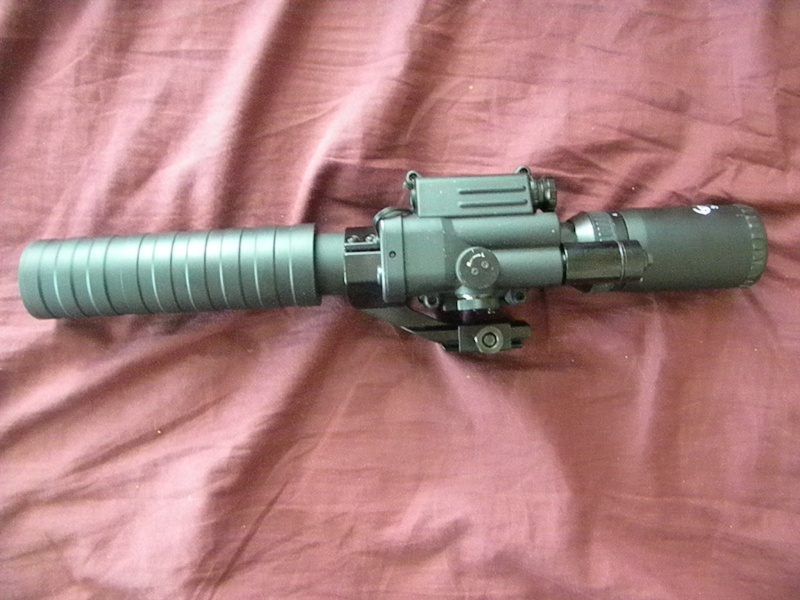 Features:
The first feature of the scope is the viewing mechanism itself. The variable 3x-9x magnification is excellent, the 3x zoom allows practical use for the limited range of an airsoft gun while the rest of the magnifications are great for target spotting. The MilDot crosshairs are invaluable when compensating for the trajectory of your previous shot, and the option to light them helps to view the sights at night.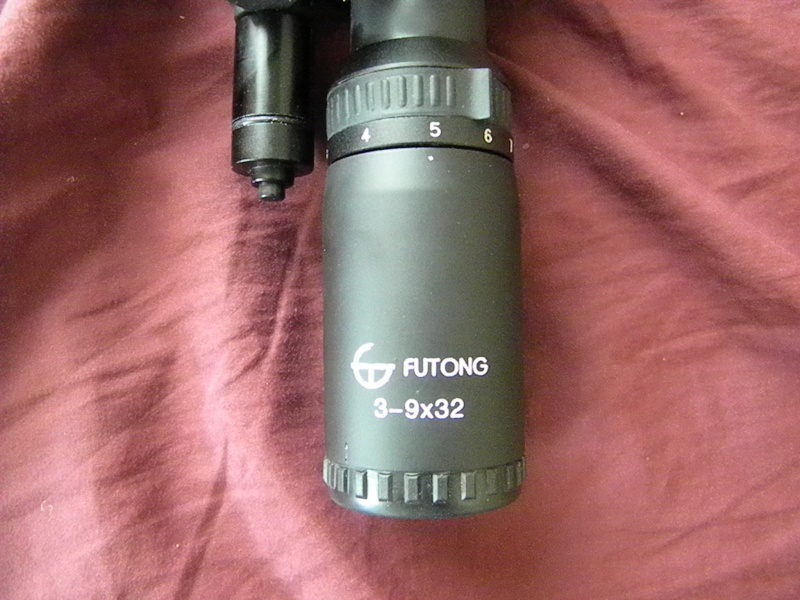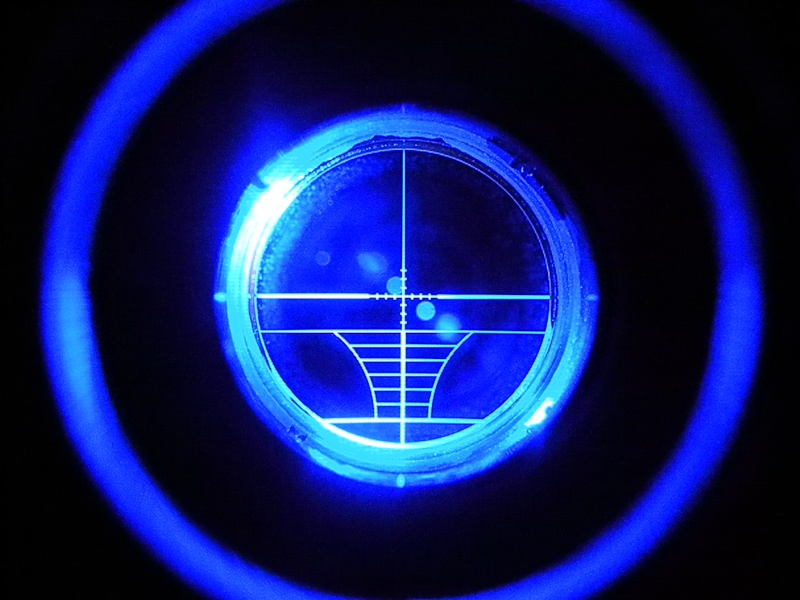 The second feature is the box on the side of the scope, which is actually a laser sight. The reddot laser sight is fully adjustable and rather bright, although using it during the day is not a viable option, as it is not THAT bright.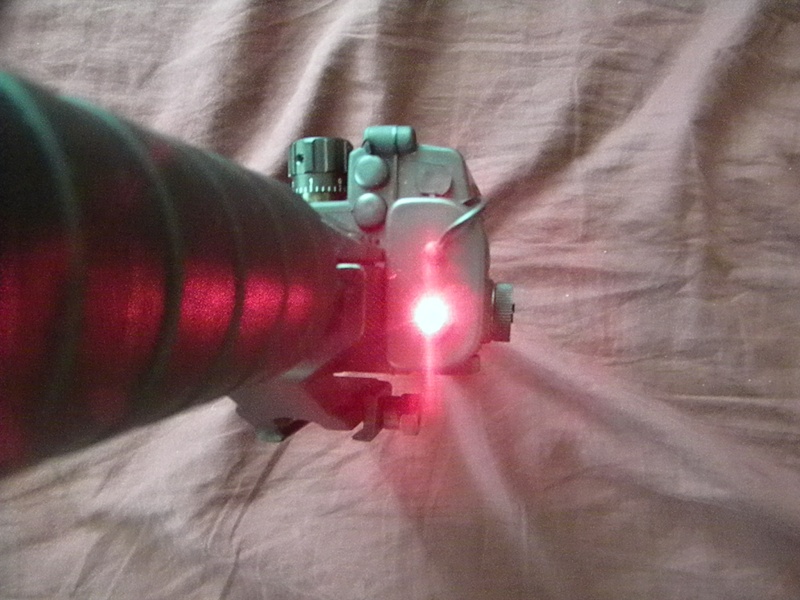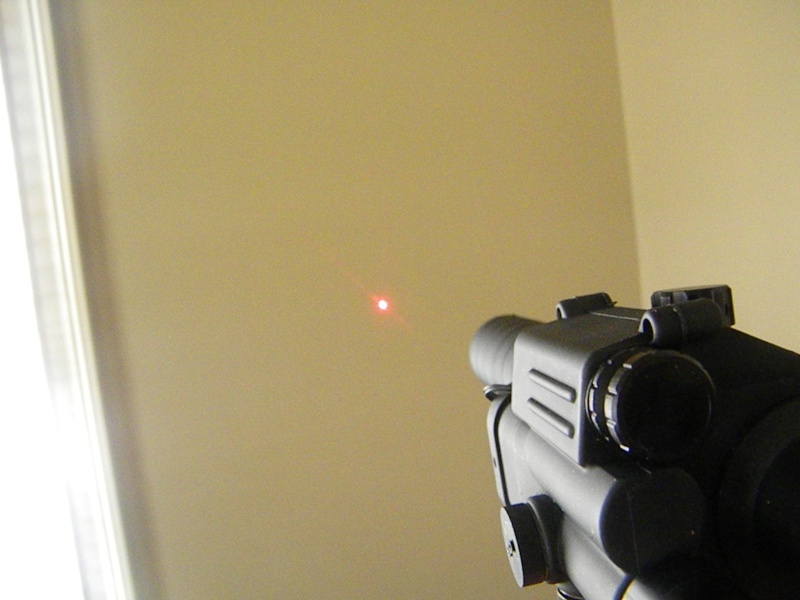 Performance: Everything on the scope worked great, nothing malfunctioned or ceased working. As previously stated, the option to change your magnification from 3x-9x is very useful, as is the MilDot crosshair.
Problems:
While the scope has a large 32mm objective lense the eye relief granted by it is suprisingly small. You really need to get used to a certain cheekweld and stick to it if you want to see the whole picture with this scope.
When lighting up the crosshairs I can visibly see two blurry spots in the scope, showing that the interior of the scope is not perfectly clean.
Without the integral sunshade (scope is pictured WITH sunshade attached) you will find that glare presents a large problem in spotting targets. With the sunshade on however this problem is negated.
After only one day of use the rubber coating is chipping on certain spots.
Rating:
The scope is really nice, looks cool in my opinion, works great, and isnt that expensive for what you get (80$ ebairsoft, there is a 220$ "TuffForce" version of this scope on ASGI, which I have read has only one difference; a built in clawmount). However, certain small problems tend to plague the scope. Sighting in takes practice, and the fact that the inside of the scope has blemishes that can be seen with the crosshairs lit makes for an imperfect build.
Overall:
8/10