KJW 1911 gas pistol extras
ok great! I be by soon to pick up the moneys
Admin




Posts

: 2096


Join date

: 2008-12-30


Location

: Acworth

_________________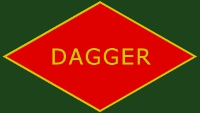 If you have any questions, feel free to PM me.



Posts

: 1580


Join date

: 2008-12-31


Age

: 40


Location

: The Big Dime (Tenn.)

Newnan Airsoft Player wrote:I will have at airdog soon probably tomorrow.I will be at the game saturday woould u like me to bring it there before I drop it off at airdog?
Drop it off when you can and I show everyone what it needs.

_________________
G&P Custom Navy Seal PolarStar with Short, Medium and Long Uppers.
XDM
haha i actually just sent you a PM asking if you would be at the shop, but alright ill be there for sure then.

_________________
A&K Masada 400fps 32rps

Immortal Casualties
Yeah my friends was doing that but another part that you would have to order overseas broke before he gave me the gun to fix, so I never opened it up to look.

_________________
A&K Masada 400fps 32rps

Immortal Casualties
hi all I am doing this for a friend who for some reason cant get an account without screwing it up.

Anyways he is selling a echo 1 p90 with 2 low caps 1 high cap, 2 p90 pouches, 2 1400mah 9.6v batteries, and 1 1100 mah 8.4v battery, padded case, bol charger very fast and sling. price $200
hi all this is my friends gun im selling. It is a KJW 1911 pistol. He got it for christmas and is now selling it. There is some white paint I think on the gun were the bolt is and on the serial numbers makes it look cooler...I guess. comes with an extra mag and condor holster. the price is 100 dollars
I know that Yoggy was looking for an Echo P90, PM him.

_________________
A&K Masada 400fps 32rps

Immortal Casualties