Agro's For Sell Thread



Posts

: 8


Join date

: 2011-03-05

Tasco 1x42mm Red Dot Sight: $30


Last edited by Agro on 15.03.11 19:06; edited 6 times in total
Admin




Posts

: 2646


Join date

: 2008-12-31


Age

: 31


Location

: Buford, GA

2) No posting anything in someones "For Sale" thread that may discourage someone from buying. For example, if someone is selling something for $45, don't post "This item is only worth $30." If you want to send the seller a PM saying, "Hey, in case you didn't know, you can get what you're selling for cheaper at www.example.com, and you might have better luck if you lowered the price", that's fine.
Rules boys. Rules.
I'm guessing these are not pictures of your actual items, please edit to state so.
_________________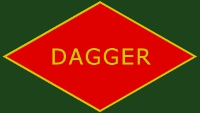 Boom that just happened.