I accept paypal, cash, or money order. Prices do not include shipping, but shipping should be very cheap on most items, as everything will fit in a manila envelope.
Items: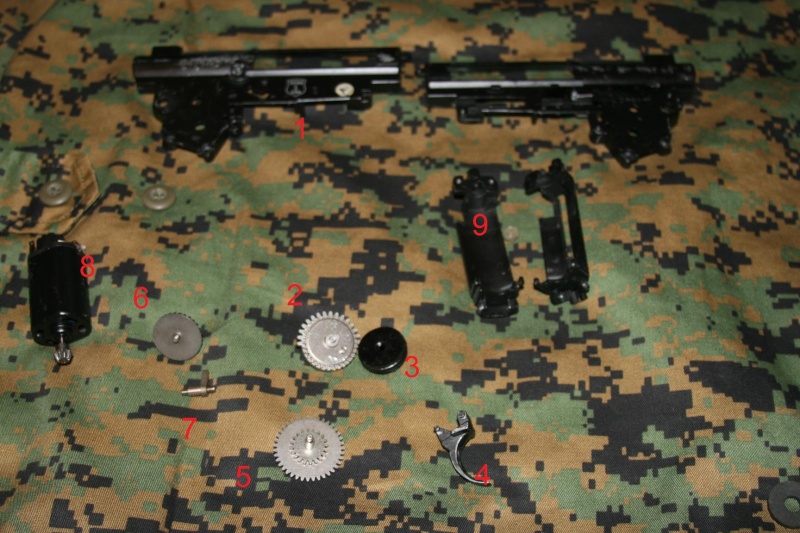 1. Echo 1 V3 "Black" Gearbox Shell. ~25K rounds. Includes bushings, screws, cut-off lever, and selector plate. $20.
2. Echo 1 Sector Gear. ~25K rounds. $7.
3. KWA Sorbothane pad. $3.
4. Echo 1 AK trigger. Will work with other V3 guns. $5.
5. Echo 1 Spur Gear. ~25K rounds. $7.
6. Echo 1 Bevel Gear.~25K rounds. $7.
7. Echo 1 Anti-Reversal Latch. ~25K rounds. $5.
8. Echo 1 Motor. ~25K rounds. Some teeth on the pinion gear are slightly bent, but otherwise intact. $15.
9. Echo 1 AK Motor Cage. Includes motor spring and motor adjustment plate. $5.
ESS Striker Land Ops Goggles. These are extremely comfortable, very fog-resistant, and light-years ahead of Flakjaks and other "budget" goggles. They retail for $70, and they are new in the package. The package includes the frames, a clear lens, a tinted lens, a user manual, a cleaning cloth, lens storage sleeve, and a protective sleeve that covers the frame.
$45 for MAA members
http://www.esseyepro.com/Land-Ops_4_detail.html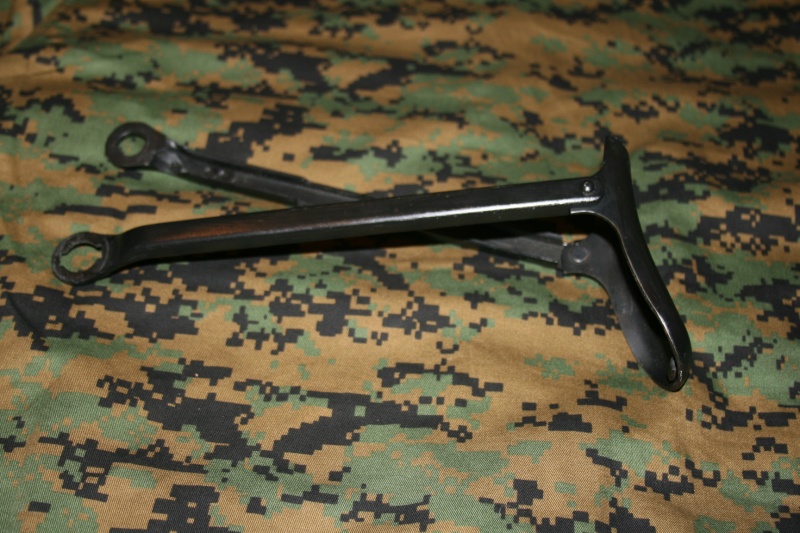 Chinese Type 56-1 folding stock. I got this at a local gun show, sanded it lightly, and repainted it. It'll fit any airsoft AK (tested it) that takes an underfold stock, though it's a little bit tighter and doesn't wobble as much as airsoft AK stocks. $50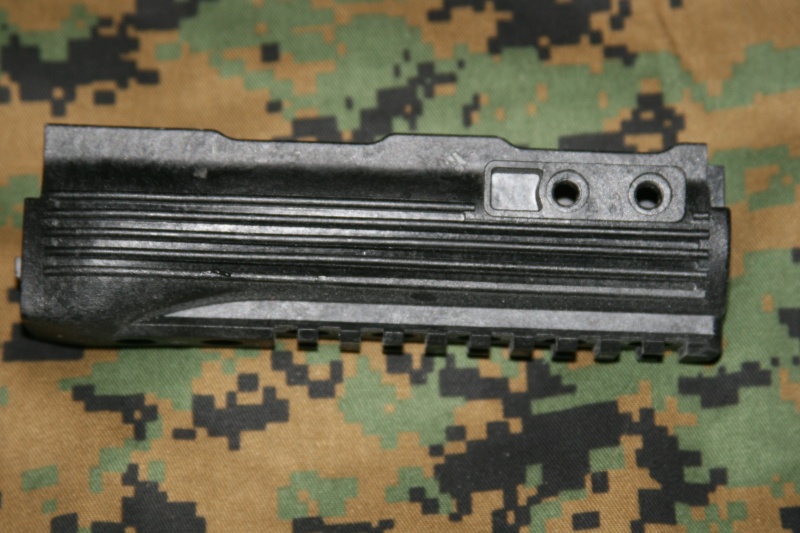 Echo 1 Tactical lower handgaurd. $15.
Private Parts M4 Magwell conversion for the G36. $20.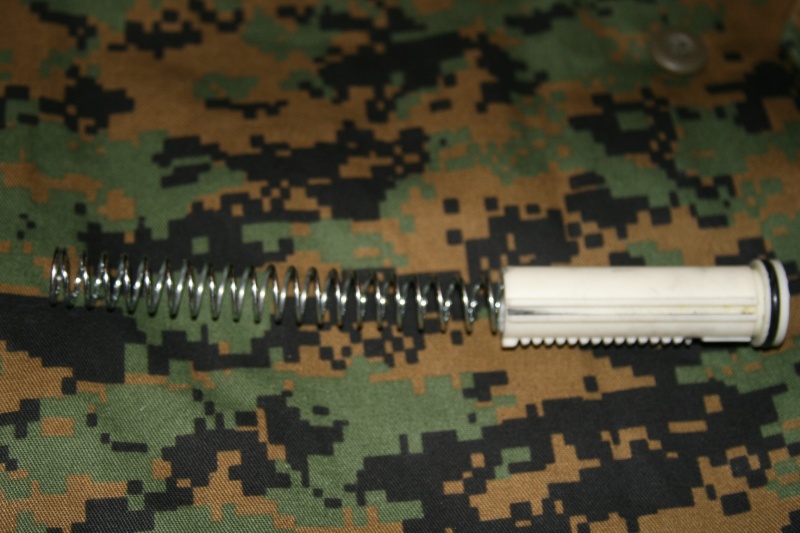 TM Piston, piston head, and spring. Pulled it out of my SOC16, and it's only got about 5k rounds through it, max. It's shooting right at 300 FPS. Perfect for CQB setups and durability setups. $20.
Last edited by Admin on 05.03.09 20:35; edited 3 times in total