I'm selling my A&K sr-25 rifle for $220 O.B.O. It's in Great condition, used only 3 or 4 games. Shot about 2,000 rounds out of it. fps is around 440, and It's semi and auto. Comes with scope, 550round mag, and two 7.4 lipo's. ***SOLD***
The 2nd gun i'm selling is my baby and has been the best gun I have ever owned. It's my g&g combat machine m4 blowback $190 O.B.O. it's still in really great condition. It does need new wires so that will be the only thing you will have to replace. I recently change the piston to a Azimuth hard piston which is amazing with the 11.1 lipo it comes with (I also have the stock piston it came with still and is still in great shape). The gun shoots around 280 to 310 fps and the rate of fire on this thing is amazing with the 11.1 lipo. The gun comes with 4 mags (three 300 round mags, and one 550 round mag), 11.1 lipo, and a new bag of .20 bb's. (the gun case is not included) No trades. Also, the threads on the barrel broke so you can not put any attachments on.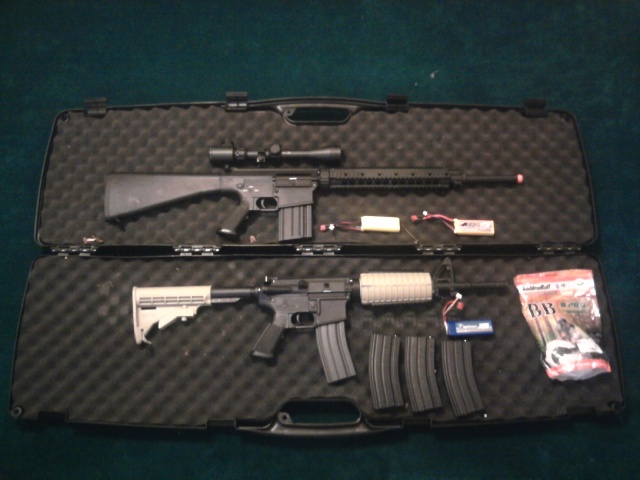 The M4 now comes with the red and green dot.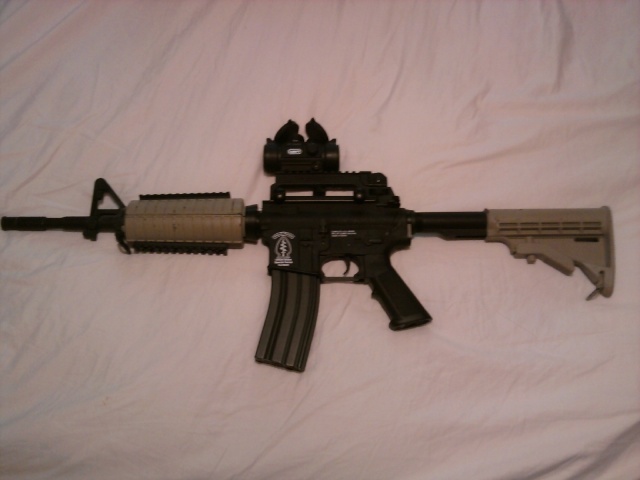 here is a video of the rate of fire on the g&g m4 combat machine. This is when it was stock no upgrades. I have high speed gears and the Azimuth piston in it now
Last edited by xplodingbunnys on 02.08.11 21:04; edited 7 times in total