I got a Galaxy MP5 for sell. The AEG will come with a ASG Dual Illuminated Red Dot Scope, two magazines (one 200rd hi-cap and 28rd small cap), Foldable stock, and a 8.4v stick battery.
Price has been drop super cheap $30, thats below how much the red dot cost...
Gun works perfect only thing is that I lost the front grip (but could be a plus to some people, because it allows instant access to the hop up adjuster and battery plug for charging). Just the red dot by it self sells for $40 dollars. Don't let the price fool you, this is a great gun for a beginner or as a secondary for snipers or even for parts.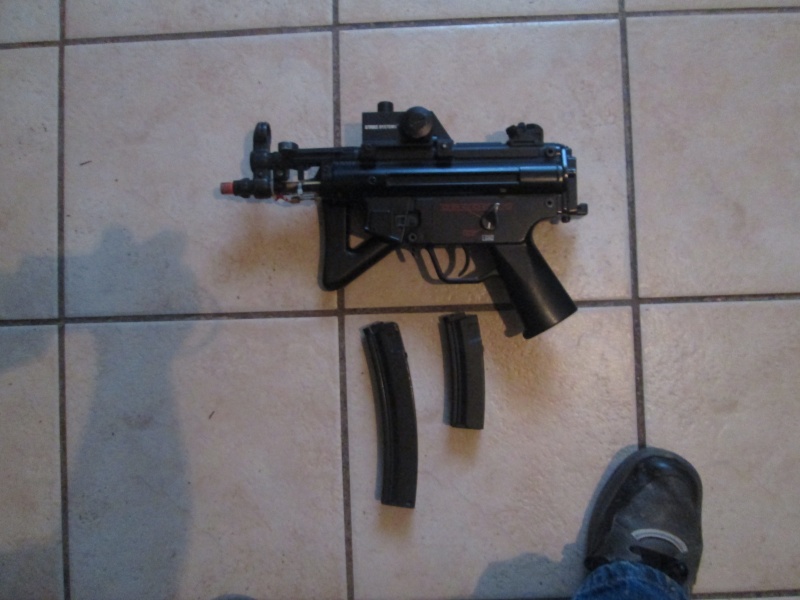 Last edited by jdm4door on 08.05.13 15:48; edited 1 time in total