Ok guys, I am selling some stuff...
Foliage Green Desert Locusts. 4-5 games of use, Very nice. 40$. Pics upon request
EdGi 6.00 VSR-10 barrel. Ask NJSC about details 60$
Condor OD Green Battle belt. (on hold for now) 38" long, NO use 10$
Intellect 3600 MaH Large type battery. 30$. 1 use (On hold)
1 Triple and 1 double OD Green M4 shingles. MOLLE 7$ (SOLD)
Condor tan MOLLE triple MP5 mag pouch. 10$ NO use
Tokyo Marui AUG Military version. 235$ 2-3 games of use. Gearbox never opened
10 King Arms AUG Midcaps. 45$ GOOD DEAL 70$ NEW <<<<
.. and a couple other things I will post later. ALL ITEMS PICS UPON REQUEST.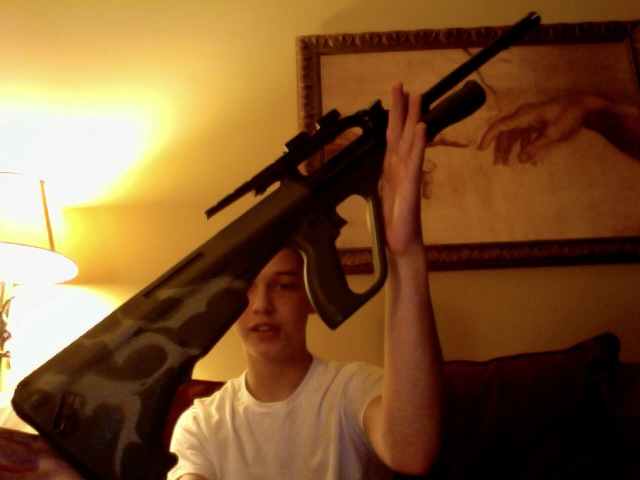 Last edited by WPeake23 [SOTHG] on 06.10.09 16:43; edited 5 times in total