M16A4 w/ marksman grip, bipod, red/green dot. Around 380fps.
Comes with 1 mag, 1 deans wired 1500mAh 8.4 V Battery, front triangle sight, and carry handle rear sight.
I think its a echo1 and brand new hop-up never shot through, put in by Ryan (Airdog.) Internals are stock otherwise. Deans battery connector also.
Red dot has brand new battery.
Also if wanted I'll throw in a L96 with a broken trigger assembly for free. I just don't need it and will throw it in if it'll help the sale.

FEEL FREE TO ASK ANY QUESTIONS
[img]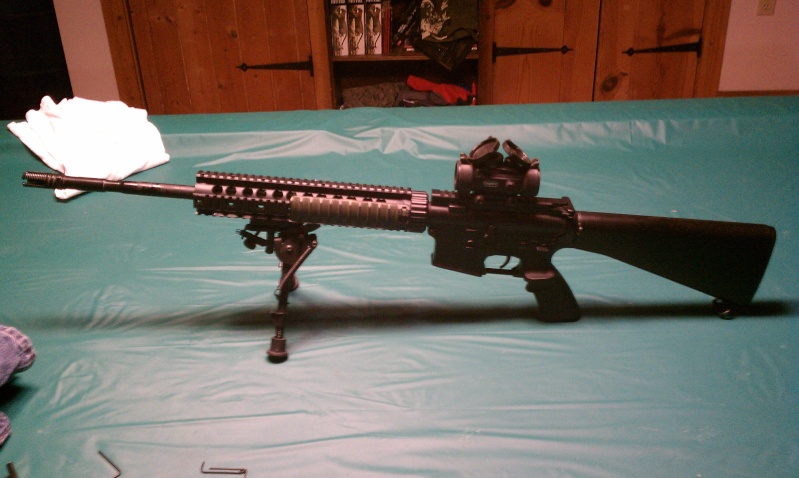 [/img]
[img]
[/img]
Last edited by zachbarren on 04.04.11 21:23; edited 6 times in total (Reason for editing : Updated info)