Due to being in college and working most of the time, I never use any of this stuff much anymore... so it all has to go. I will be at college so ill it will have to be shipped unless you get me before I leave to college. I accept paypal and cash.
Rothco Special Operations Tactical Military Soft Shell Jacket Coyote Brown - $80
Water Proof. Brand New!
Pantac CB Dump Pouch $15
Alta CB Knee Pads $15
Tan Fast Mag Set $25
Pantac Molle Vertical Pouch $15
Condor Black Multiwrap $10
Tan/Black Shemag $7
Skull Mask $15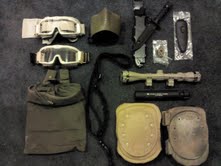 Tan Flakjaks with clear lense and case only $15
Tan Flakjaks only $10
Condor Green Dump Pouch $5
Green Iron Face $7
One Point Bungee Sling $8
Rubber Knife $7
Magpul CB Motor Grip Plate $10
Aug Butt Plate $8
Sniper Scope with Ring Mounts $25
MP7 QD silencer $65
Condor Tan knee pads $10
Camo knee pads $5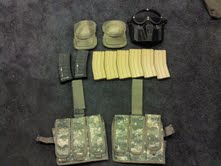 Elbow Pads $5
Mesh Mask $10
2 Magpul highcap m4 mags $20 for each
6 tan midcaps $40
2 ACU dropleg mag pouch for m4 $10 each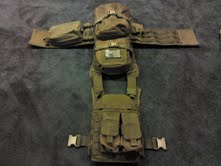 Medium Pantac CB Molle Plate Carrier with:
Pantac MOLLE Short Radio Pouch
Pantac Single Fragmention Grenade Pouch
Pantac Hydration Backpack for RRV Vest
Pantac Double M16 Mag Pouch
A Utility Pouch
Dummy Plates
IR American Flag
A $350 value, all of this for $260
Black Magpul MBUS sites (front and back) $40
Black Magpul AFG $25
Tokyo Marui P90 w/ built in red dot $180
Comes with a a high cap mag as well
Wired to deans. Barely Used
KWA GBB MP7 with three magazines, a silencer, and a coyote brown holster all for $300. A $450 value.
Last edited by Crazy Twitch on 12.03.12 22:11; edited 15 times in total